Along with our sister company, Advance Auto Recovery, we have been established for over 30 years and operate 24 hours per day, 365 days of the year.
Based within the same premises we have a varied fleet of 14 rescue vehicles with qualified and trained technicians, equipped to assist you with all your vehicle breakdown, accident or home start needs.
We operate to the highest standards to meet and exceed the needs of our clients, clubs, trade & retail customers. Our clients include the AA, RAC Allianz & other major recovery clubs & Insurance companies.
We can recover...
Cars

Vans

Motorcycles

Trikes

Campervans

Motorhomes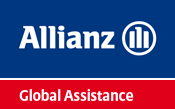 24 hour assistance
0115 985 5011